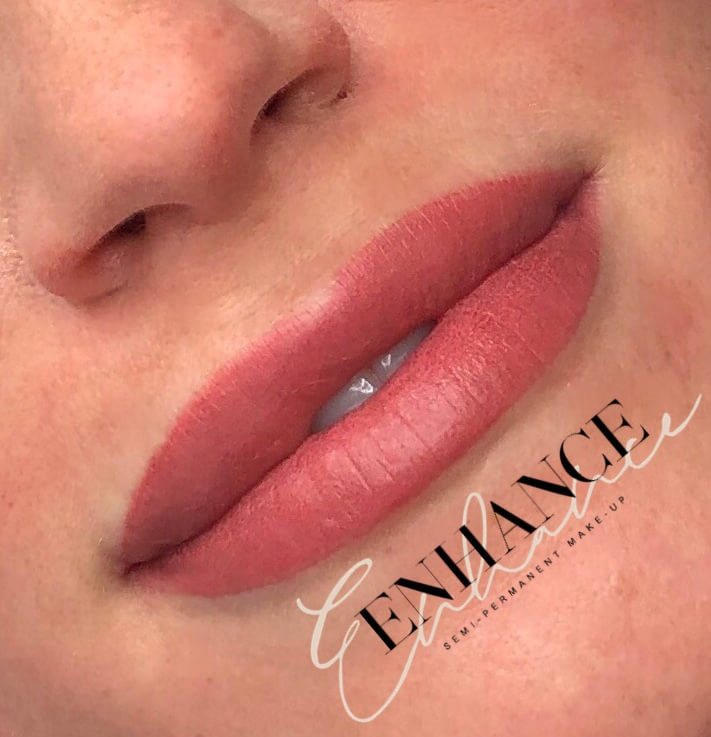 Welcome to Semi Permanent LIPS at Enhance! Our new bespoke treatment gives you fuller looking, natural, well-defined lips without the need for any fillers. The bespoke beauty treatment uses medical grade pigments to redefine the lip line and add full colour to the lips.
Go as natural or as bold as you desire ~ whatever you choose the Semi Permanent Lip Enhancement is perfect for those with aged and lined lips or lips that are too thin, outlines that have become uneven, clients who find that their lipstick "bleeds" and disappears within hours and those who have lost the general natural pigment in their lips and just want more natural definition and volume without going down the filler route.
The treatment begins with careful lip mapping to achieve the perfect symmetrical lip shape. The treatment takes about 1.5 hours and anaesthetic is applied throughout to make it very comfortable.
Please note: Those who suffer from regular cold sores then this treatment might not be for you. For those that have had the occasional "odd one" we recommend you take a course of Aciclovir tablets (available from your on-line pharmacy) prior to treatment to prevent any possible outbreak. Cold sores can cause pigment to come out sooner than necessary when healing. Also those with darker skin tones i.e. Asian/ Afro-Caribbean might not be suitable for this treatment due to their natural pigment colours in the skin which will affect the healed outcome.
Semi Permanent Lip Liner & Colour is the latest must-have celebrity treatment without the need for lip fillers. Dark thick lip liners look very dated nowadays but with my borderless lip liners and full colour blush it will take years off your face and save you time! Just slick on your favourite lip gloss and you're good to go!
Normally Lips are a one-off treatment, however a 2nd treatment can be offered if the client wishes to go deeper in colour when all healed.